K2 Ice cream parlor:
essential furniture made of natural materials
Modena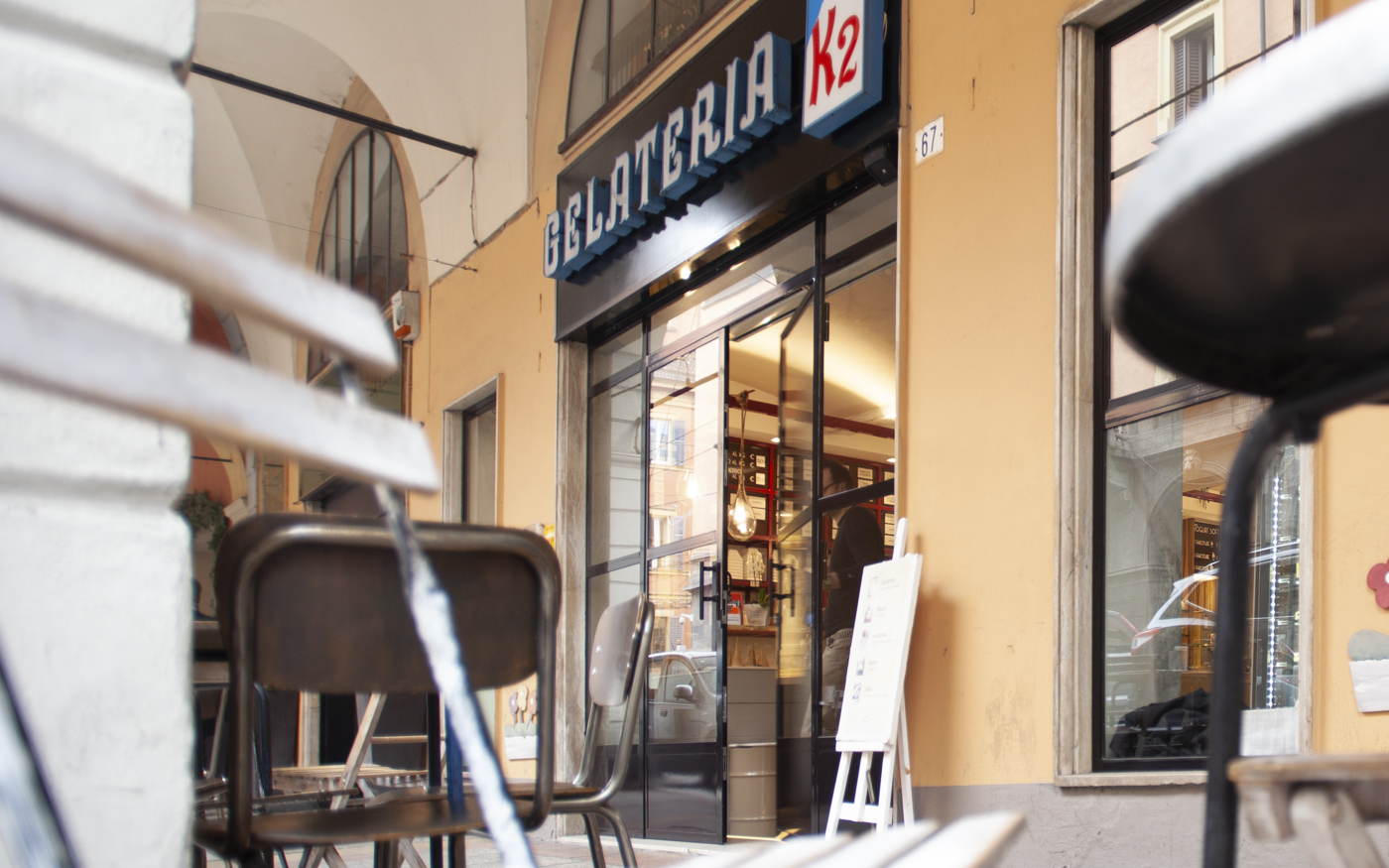 Observing the furniture of an ice cream parlor, you can clearly understand a lot of things about the ice-cream you are going to eat. Thanks to the natural details of the furniture all around, you can be sure you will taste a delicious and genuine ice cream. Bringing nature and organically inspired elements in the interiors like raw, pure and untreated materials, makes you feel welcomed and at peace. In recent years the sector of interior furnishing has been completely characterized by this trend. Besides, it fits perfectly with the concept of offering natural and organic food, without many processing steps. The tendency? Revalue primary taste, genuine and quality food, better if seasonal.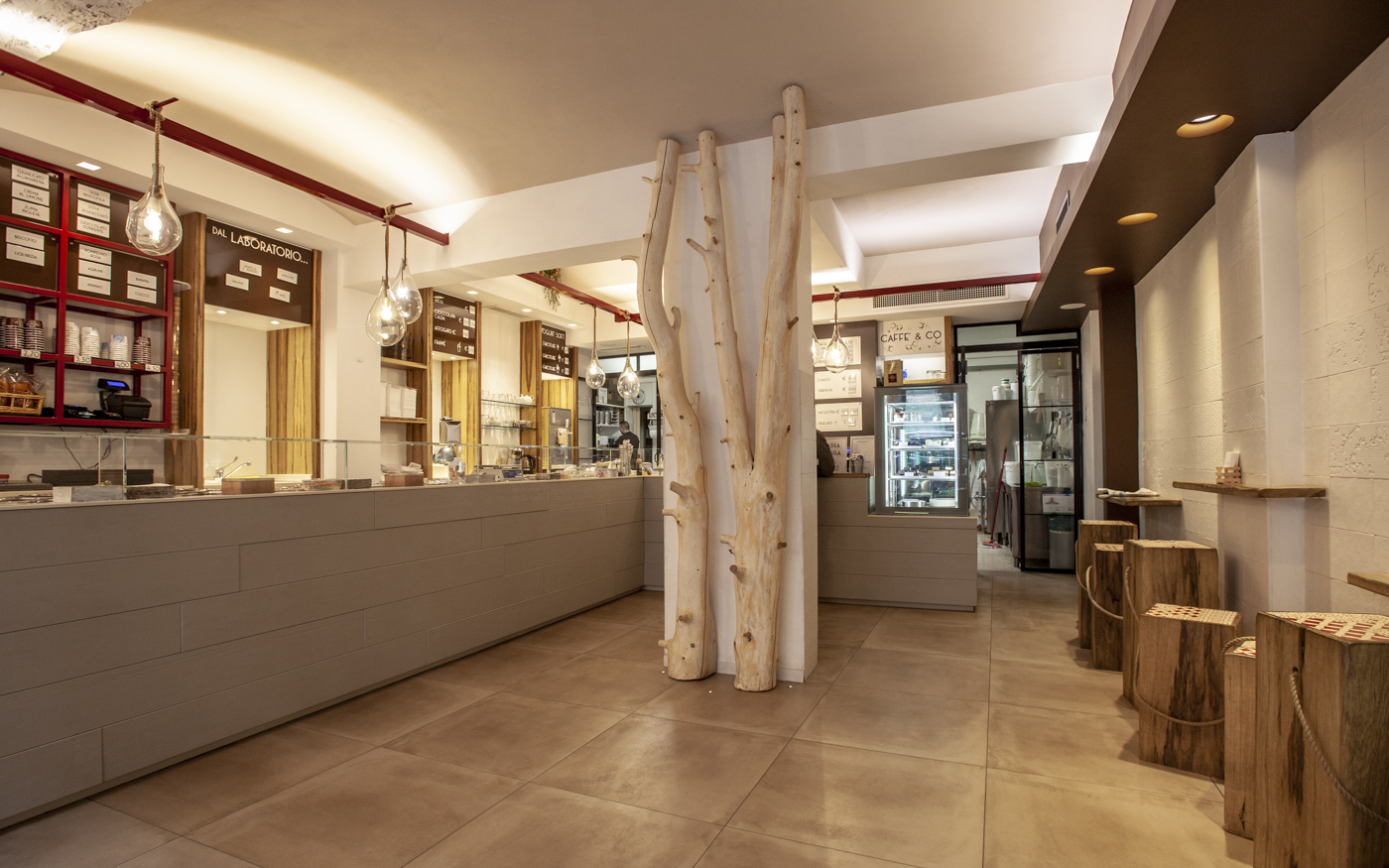 Making a genuine ice-cream with pure flavors means working hard. the Customer can and should perceive all these efforts to get the best of the products. This is the case of the famous K2 ice-cream parlor, located in the central corso Canalgrande in Modena, which was restyled by our designer Serravalle. A real polished tree trunk, leaning against a column, turns an architectural element, almost an obstacle, into a natural totem, appealing and in harmony with nature. Wood plays the lead role in the whole store: from stools to shelves, to the decorations of the service doors, to the front of the ice-cream counter.
The counter is made of solid wooden boards, brushed to highlight the grain of the material and finished with a water-based varnishing that gives a very natural effect. A perfect contrast with the porcelain stoneware floor, giving a rough concrete impact, with very soft shades of sand. Everything here is essential and sober, thanks also to the effect given by the shelves behind the counters, made of burgundy steel tubes. The only decoration you can see is a floral wallpaper on the entrance wall, with rediscovered fresco effect, tone on tone with the color of the wall.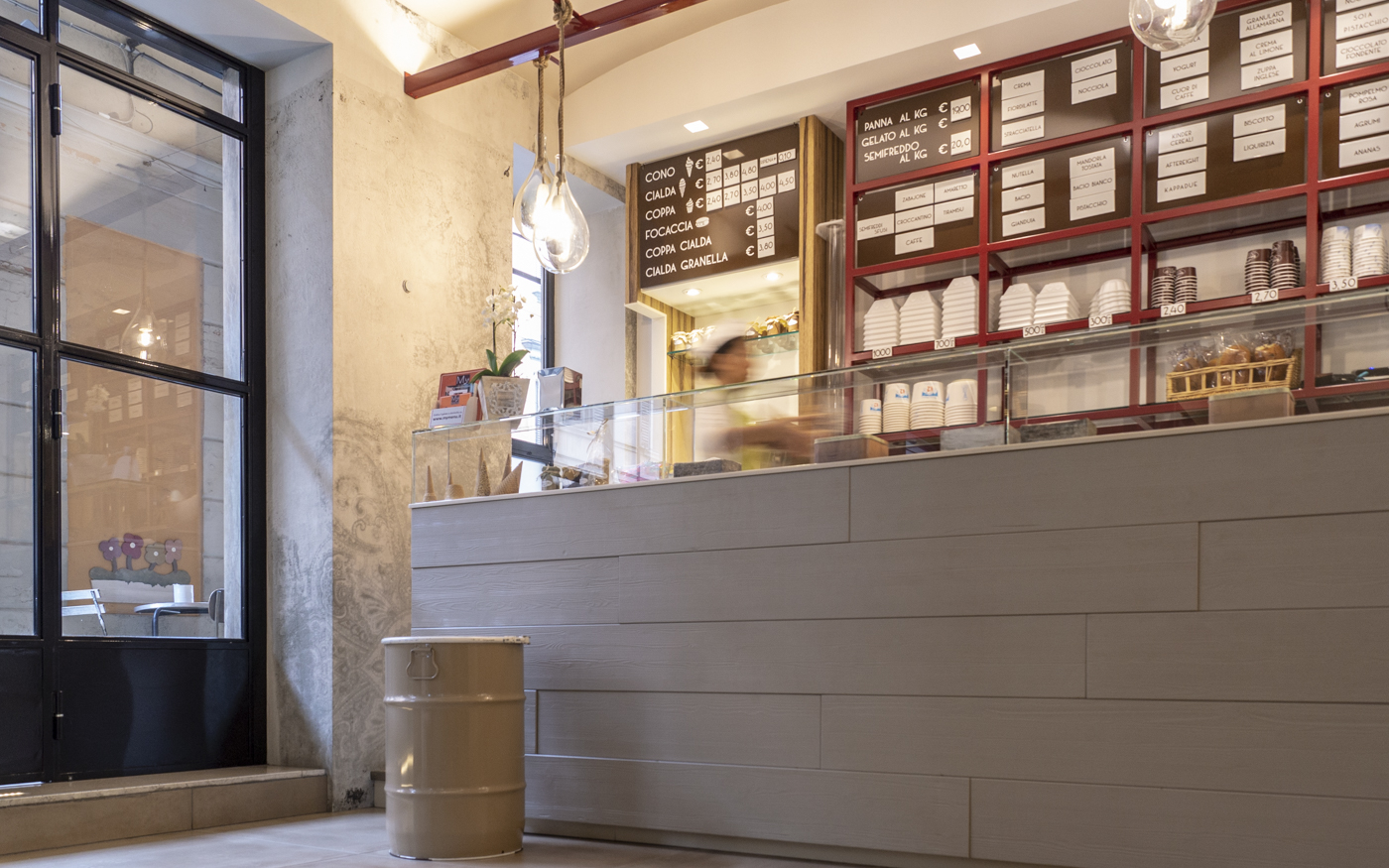 The owner of K2 parlor, for whom we have renewed the store twice with the two generations of owners, opted for the ice-cream pozzetto counters which compared to the display window grants a higher quality of the product and guarantees an excellent level of hygiene, thanks to the Corian ® top.