Il ghiottone: folding door
and further furniture for restaurants
Reggio Emilia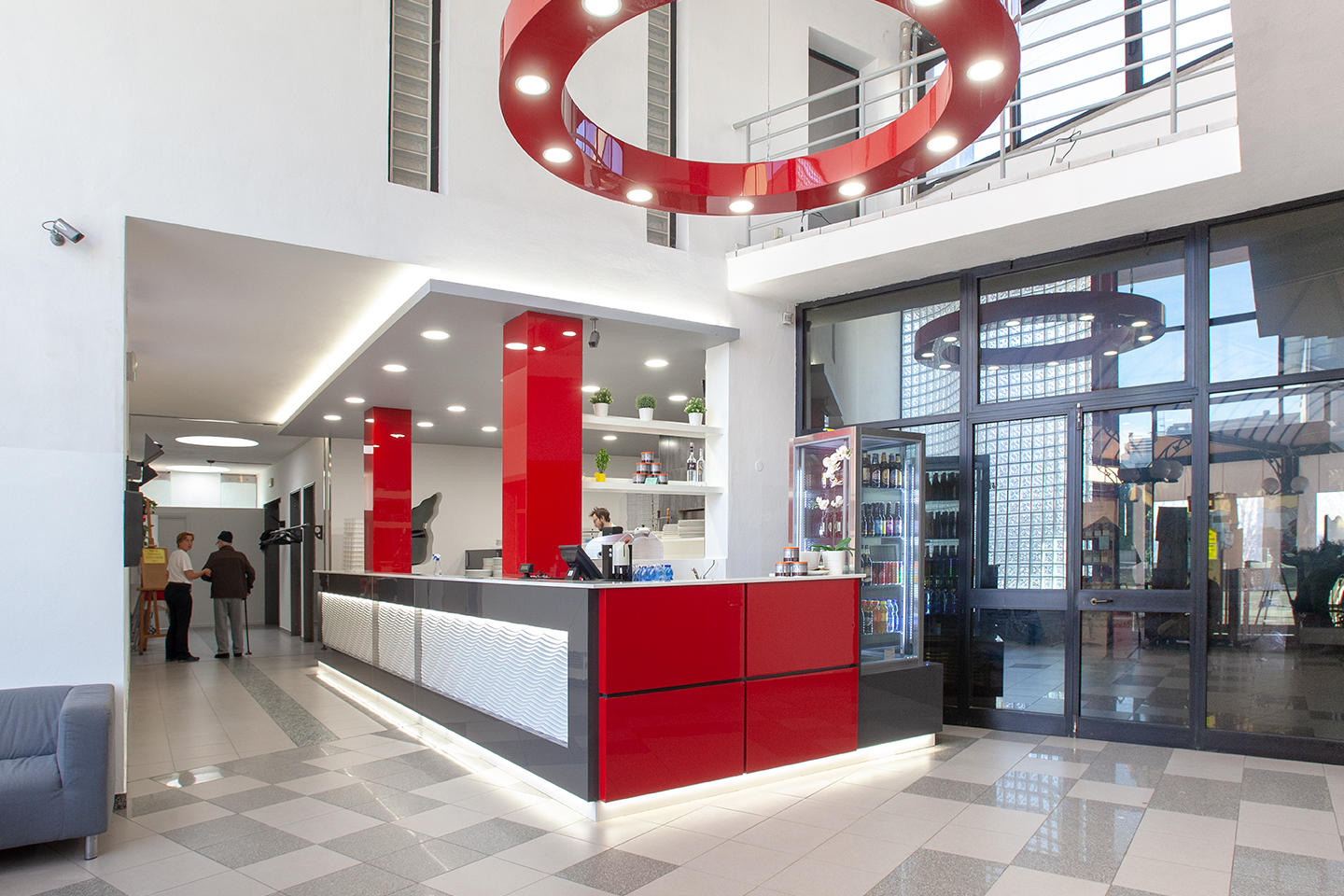 Every commercial space can be optimized and improved in terms of space and functionality. This is what happened to a very popular restaurant located near Reggio Emilia. While refurbishing, a very functional folding door has been placed making a secondary room closeable and turning it into a coatroom and restroom.
The folding door proved to be perfect: a traditional door would have been very heavy and too unwieldy. Besides, the folding door is a space-saving solution, thanks to its reduced opening space.
Novi Arredo is your ideal partner when customized projects are required and also in case of particular situations where standard furniture does not fit in the available space.
Furthermore, a compartment has been placed in the door allowing it to be opened, even though there is a wall applique behind it. What initially may seem an obstacle, it turns out to be a fantastic creative opportunity, made it possible only by a skilled team with a lot of experience like our interior designers and carpenters.
The lacquered red door, with its horizontal lines, matches the room perfectly with its glossy red and anthracite colors present in all the main elements of the room, such as counters, columns and totem chandelier.