A Restaurant like a Museum: curvilinear design for special furniture
Modena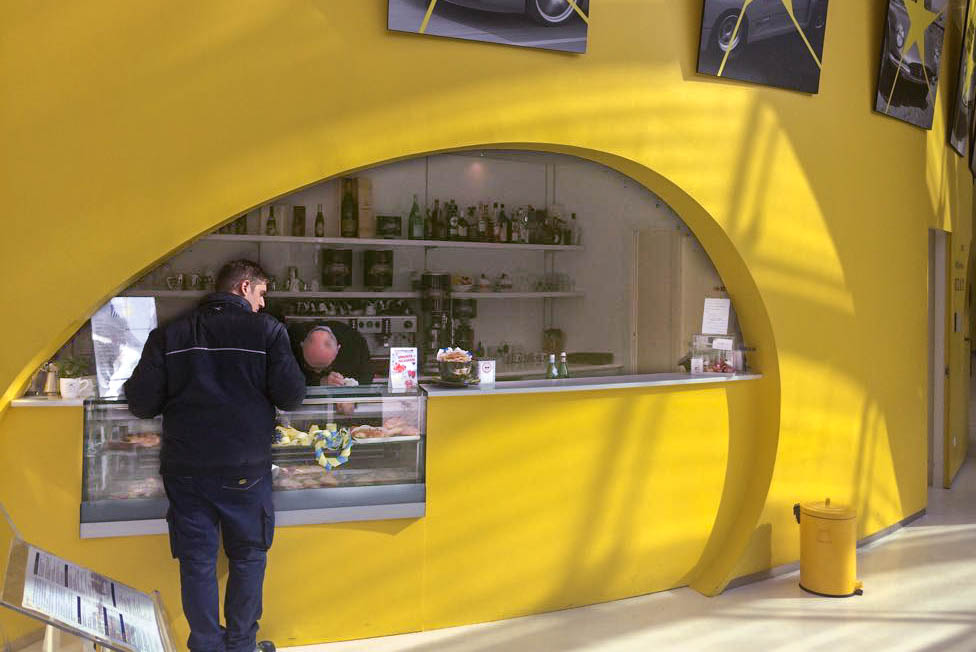 A restaurant in Modena could only have rounded shapes. A clear reference to the aerodynamic design of the sports cars shown in the restaurant itself. The futuristic architecture of this project is highly influenced by the surrounding urban context.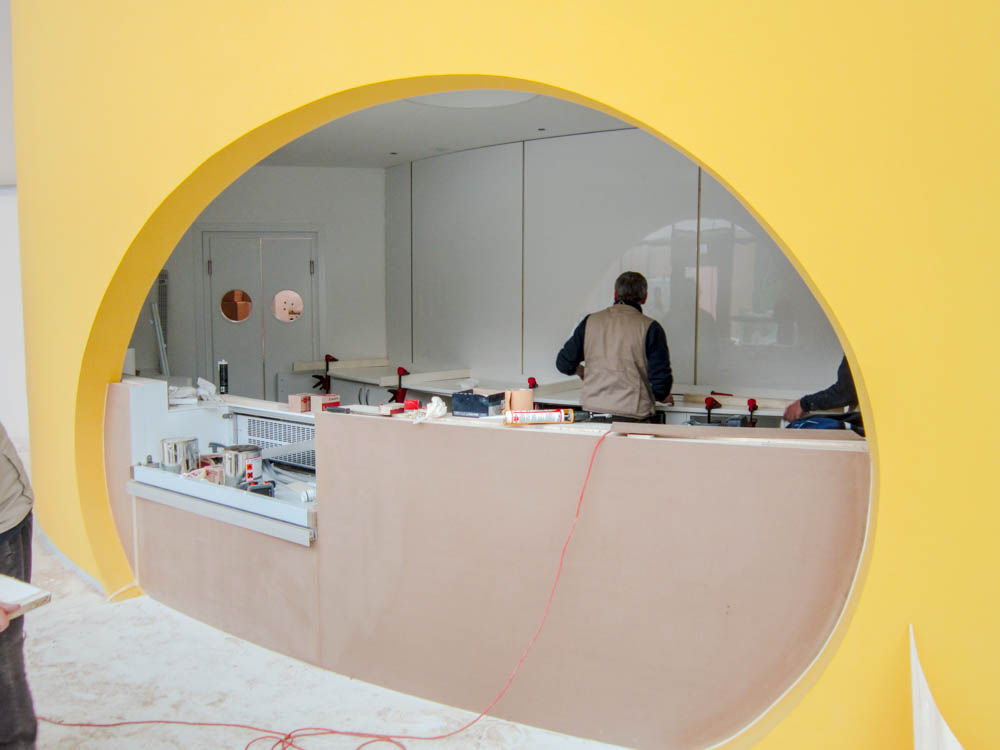 The customer's architect submitted the project and after the required on-site inspections the production was carried out in 15 days and it took 4 days to assemble.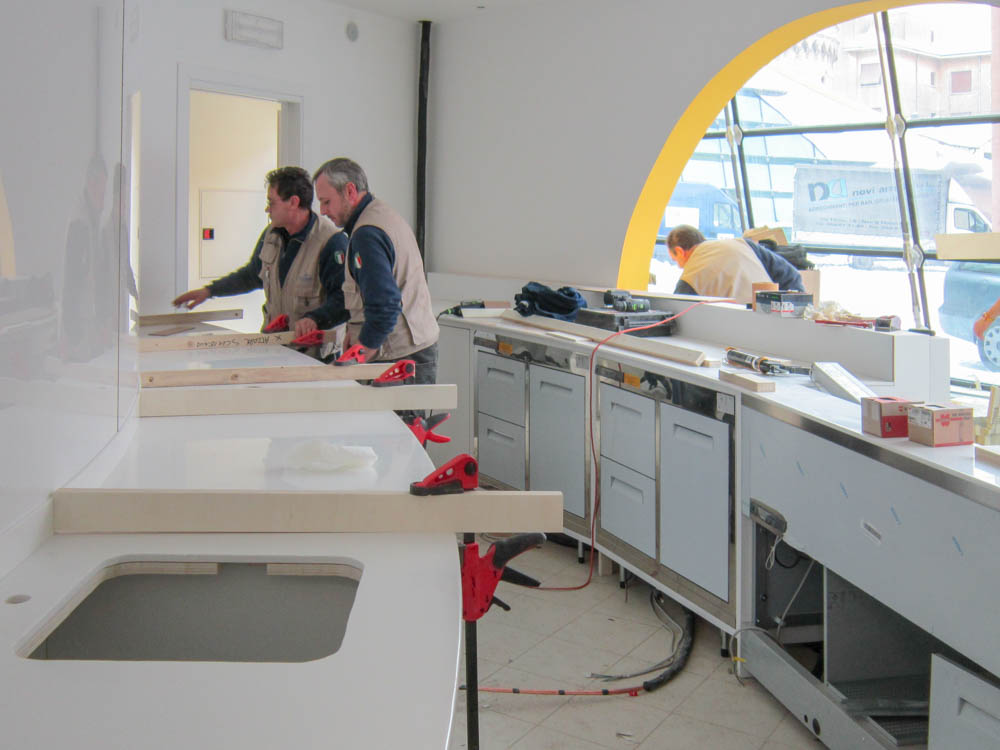 Furnishing mounted on a room of 8 meters by 3, where space has been optimized among curvilinear walls. Fully custom-made counters, designed to fit where space is precious, with a plasterboard wall. The worktop in Corian, a rigid and antibacterial material, is ideal for processing and feeding food. Furniture and shelves, resistant and light, have been designed with a 'front desk' look, clean and minimal as the whole interior of the museum.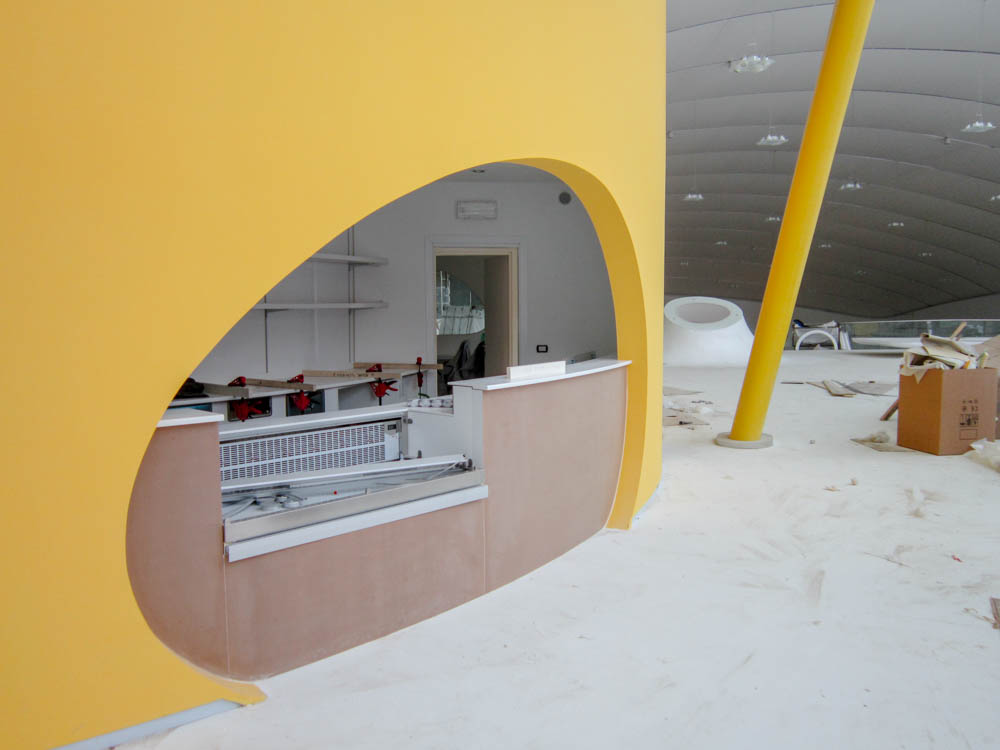 Take a look to the other projects carried